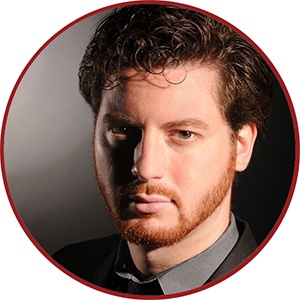 Collin Corbett
Collin Corbett is an entrepreneur, political strategist, and adventure-seeker from Palatine, Illinois.

Having founded a number of successful businesses and organizations, Collin is most known for launching Cor Strategies from nothing. Starting with local school board and municipal races, he has since built Cor into the largest center-right political company in Illinois. Since 2009, this Midwest-based political solutions company has served over 850 campaigns, organizations, and businesses.

Collin is dedicated to fixing Illinois, creating numerous political organizations throughout the state and speaking frequently at school government classes and civic organizations. He is also passionate about recruiting, training, and electing the next generation of center-right leaders throughout the country, serving on faculty for the Leadership Institute, the premier national conservative training organization. In more than fifteen years in politics, he has recruited and trained over three thousand center-right candidates and activists.

In other community activities, Collin has served as a mentor to up-and-coming entrepreneurs and local high school students through several mentorship non-profits. He is active in his church and has served on numerous boards including the Palatine Jaycees and a local cancer research foundation. In 2015, he received "The Outstanding Young Person of Illinois" Award from the Illinois Jaycees, and in 2013 he was named one of Illinois Conservatives' "30 Under 30."

Collin lives a life full of experiences and is always seeking his next adventure. He dove on the ocean floor with Great White Sharks and had a great white shark in Mossel Bay named after him, hiked inside an active volcano and witnessed a volcanic eruption, swam at the edge of Victoria Falls, kneeled inside The Garden Tomb, climbed the Grand Canyon, played soccer with an elephant, scuba dived the Great Barrier Reef, slept in Ashford Castle, drank whiskey in Ireland's oldest pub, pet a lion, explored Petra, flew a falcon through castle grounds, prayed at the Wailing Wall, stood on the edge of Table Mountain, kissed the Blarney Stone, snorkeled with orcas and penguins, white water rafted the Zambezi River, did a photoshoot in the castle where Excalibur was forged, watched the sunrise from a hot air balloon in the Australian Outback, cliff dove into a cenote, fished on the Sea of Galilee, ate dinner by campfire in the African bush, walked inside a passage tomb older than Stonehenge and the Egyptian pyramids, earned the title Lord and Grand Protector of Bunratty Castle, volunteered as bait for crocodiles, stepped foot on six of the seven continents, swam in four of the five oceans, and visited five of the new and natural wonders of the world. Collin's dream adventure: Antarctica & the South Pole.

Married to the love of his life at a ceremony in the Arlington Park paddock in 2015, Collin and Abbey live in Palatine with their rescue dog, Dustin. When not plotting world domination in the nearest cigar shop with an Irish whiskey in hand, Collin can be found grilling (on charcoal), cheering on his White Sox, beating some fool in chess, playing in the snow with his dog, building with LEGO, quoting his (very, very distant) cousin Abe Lincoln and his favorite (unrelated) politician Winston Churchill, or watching re-runs of The Office.